About Us
Colonial Builders LLC wants to thank you for taking the time to inquire about us. Colonial Builders was founded in 1975 and is rooted in a strong family tradition of builders. Colonial Builders currently is owned and operated by Tim Nagelkirk with the assistance of his office assistant Stephanie, head carpenter Eric, along with the amazing Colonial TEAM.
Colonial is an innovative and creative residential construction and home remodeling company specializing in custom and quality workmanship in the West Michigan area. Our goal is to insure our clients that the construction process will be an efficient, economical, and mutually gratifying experience as we proceed in constructing their "dream home". We would be delighted to help you with site selection, home design and placement, financing and/or any other customization details.
Colonial Builders is presently a member of and serving on the board of the Home Builders Association of Greater Grand Rapids (HBAGGR). We have been a part of the Parade of Homes since 1978 and have been recognized with many awards as well as being featured as the cover story of numerous magazines and highly recognized publications.
In the community we have been active in Habitat for Humanity building projects, Community Repair Day service projects, contracting a home with all proceeds donated to a local Christian School foundation, service projects abroad, and many projects at our present church home. Tim has served on the next Gen Board for Wedgewood ministries and also an administrative deacon at his current church home.
Our dedication to building quality custom built homes, a commitment to our relationship with our clients before and after the sale and our proven track record of satisfied customers makes Colonial Builders the ideal choice for your custom built home.
Colonial Builders has built and maintained a great reputation founded on our loyalty to highly professional and skilled subcontractors. Many have worked for us for over 25 years and are dedicated to the high standard of excellence and cost efficiency that we expect.
We would be proud to partner with you in building trust and in making your dream home or renovation come true.
For more information please feel free to contact us by email, phone, or fax.
Please see our contact page for details.
Thank you again for taking the time to inquire about Colonial Builders LLC – we look forward to assisting you in anyway possible!
Thank you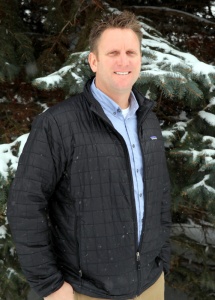 Tim Nagelkirk
Colonial Builders LLC